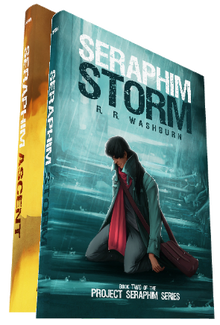 The Main Series
Edit
The main series takes place within the current timeline of the mid-22nd Century, after the First Cataclysm and the Long Winter Wars.
Roots are a series of short novels that take place prior to the events of the main series. They are intended to tell the stories of some of the main characters' histories and shed some light on past events. Roots can be read entirely separate from the rest of the main series, and are intended only as supplemental material only.
Where the Thief Called
Why the Moth Died
When the Blood Wolf Howled
Who the Red Fox Was
Ad blocker interference detected!
Wikia is a free-to-use site that makes money from advertising. We have a modified experience for viewers using ad blockers

Wikia is not accessible if you've made further modifications. Remove the custom ad blocker rule(s) and the page will load as expected.